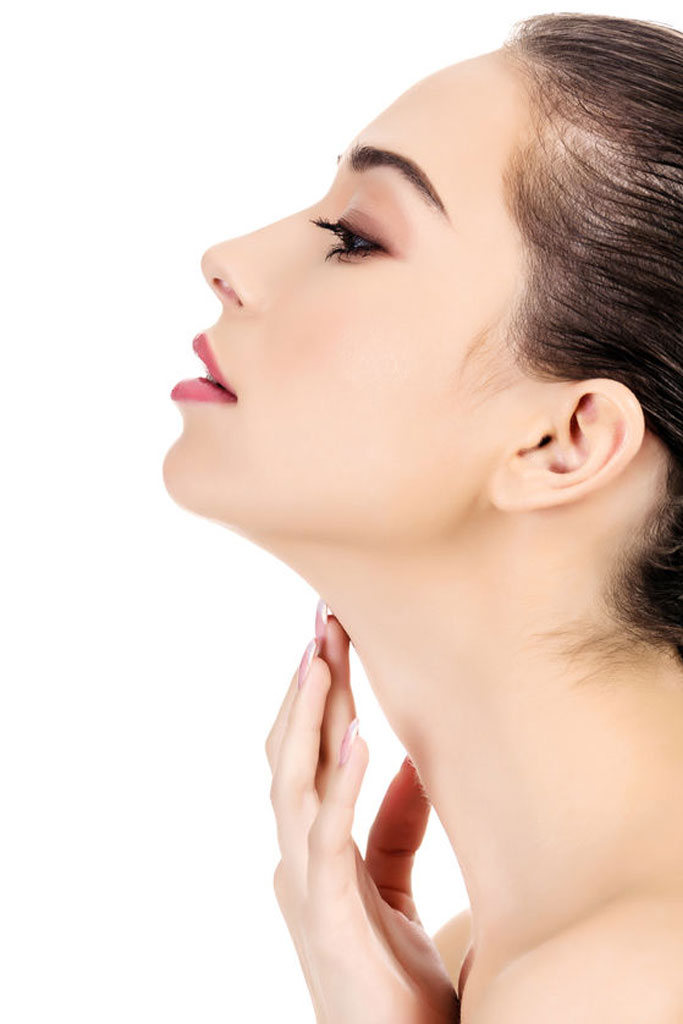 What is Kybella?
Kybella is the first FDA-approved, non-surgical injectable treatment meant to eliminate fat cells below the chin, getting rid of unwanted submental fat and the dreaded "double-chin". Kybella can help improve your facial profile and achieve the well-contoured face you've always wanted.
How does Kybella Work?
Kybella contains deoxycholic acid, the same acid that occurs naturally in the body to help break down dietary fats. When Kybella is injected into the unwanted submental fat it destroys the fat cells and they are flushed away through a natural metabolic process leaving behind a smoother jawline.
Are You a Good Candidate for Kybella?
During the consultation we will determine if Kybella is right for you – as some patients with a history of dysphasia (trouble swallowing) or excessive skin laxity may not be ideal candidates for the treatment.
Kybella may be right for you if:
You are bothered by the presence of your double-chin, and diet & exercise have not worked to decrease your submental fat.
You are in a healthy weight range for your age and height.
You have good skin laxity (skin that isn't overly loose or hanging).
You prefer a non-surgical alternative to losing your submental fat.
Results
The procedure takes about 10-20 minutes to complete and most patients will have some swelling for several days to weeks after treatment (most swelling will subside within the first 48 hours). Depending on the amount of fat, you may require 2-3 treatments spaced 1-2 months apart. We recommend that patients:
Stay hydrated, before and after the procedure.
Avoid salt and alcohol before and after the procedure to reduce chances of swelling.
Apply ice to the treatment area for the first few hours after completion.
Do not schedule too close to an important event as the swelling can last a few days to weeks.
For more information on Kybella or to schedule a consultation to find out if it's right for you, be sure to contact Nova Dermatology today.