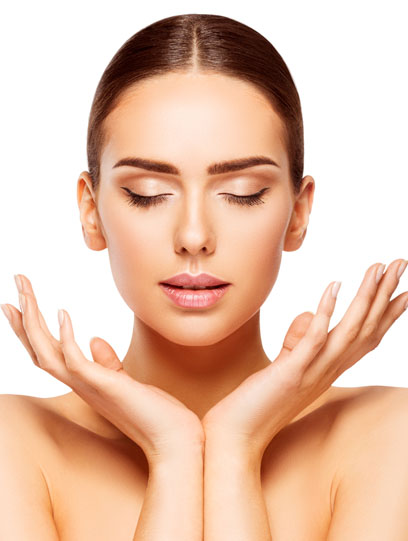 As one of New Jersey's premiere dermatology practices, Nova Dermatology specializes in a wide variety of general and cosmetic dermatological procedures, as well as skin care techniques. We are also excited to offer our clients a wide variety of aesthetic medical spa procedures performed by our very own in-house Aesthetician, Erin.
Check out some of the amazing services offered by Erin below!
Microneedling
$400 per Treatment
3 Treatments for $1000
Microneedling is a skin rejuvenating treatment that uses tiny needles to induce a controlled injury to the skin, which stimulates collagen production. The small wounds trigger the skin to repair itself by producing new collagen which means plumper, smoother, healthier skin. May be done with or without platelet rich plasma for expedited results!
Superficial Peel
$150 Peel Only
$250 with Facial
A peel using a light acid that can treat superficial wrinkles, hyperpigmentation, and help brighten and improve skin texture. It also unclogs pores and help fight acne.
VI Peel
$350 per Peel
3 Peels for $900
The Vi Peel is a brand new way to improve skin texture and tone. This procedure has been featured in numerous national magazines, including In Style and US Weekly. Used to treat discoloration, acne, and sun damage, the Vi Peel works to remove the top layer of dead skin in order to make way for newly refreshed and smoother skin. The Vi Peel was created for all skin types and tones—even darker complexions.
Dermasweep
$175 per Treatment
$250 with Facial
Microdermabrasion is a great way to achieve glowing, brighter skin. Perfect before an important event! This procedure gently lifts away the top layer of skin through manual exfoliation increasing microcirculation and reduces skin aging. This procedure includes cleansing, exfoliation, serum infusion, and finishes with sun protection.
Dermaplaning
$175 per Treatment
$250 with Facial
One of the most popular and gentle manual exfoliation services. This is a great way to remove dead skin cells and that unwanted peach fuzz creating a more youthful appearance and a reduction in the appearance of smaller lines and wrinkles. This procedure may help with some light pigmentation, allows products to penetrate the skin better, and helps makeup to lay more evenly. This service includes cleansing, dermaplaning exfoliation, moisturizer, and sun protection.
Medical Extractions
$175+ per Treatment
For people who experience excessive pore clogging or want a deep cleansing, medical extractions are a great option. After deep cleansing, the face is steamed and treated with a fruit enzyme mask. The aesthetician then manually extracts blackheads and whiteheads to clean and purify the skin. The service is followed up with moisturizer and sun protection.
*All services have the option to add on a facial for an additional cost.
We are always adding to our aesthetic services menu, so be sure to check back here for periodic updates to procedures and pricing.
For more information on any of our amazing procedures, or to schedule an appointment with the Nova team visit our Appointments page, or contact us by phone at (856) 520-8331 today!