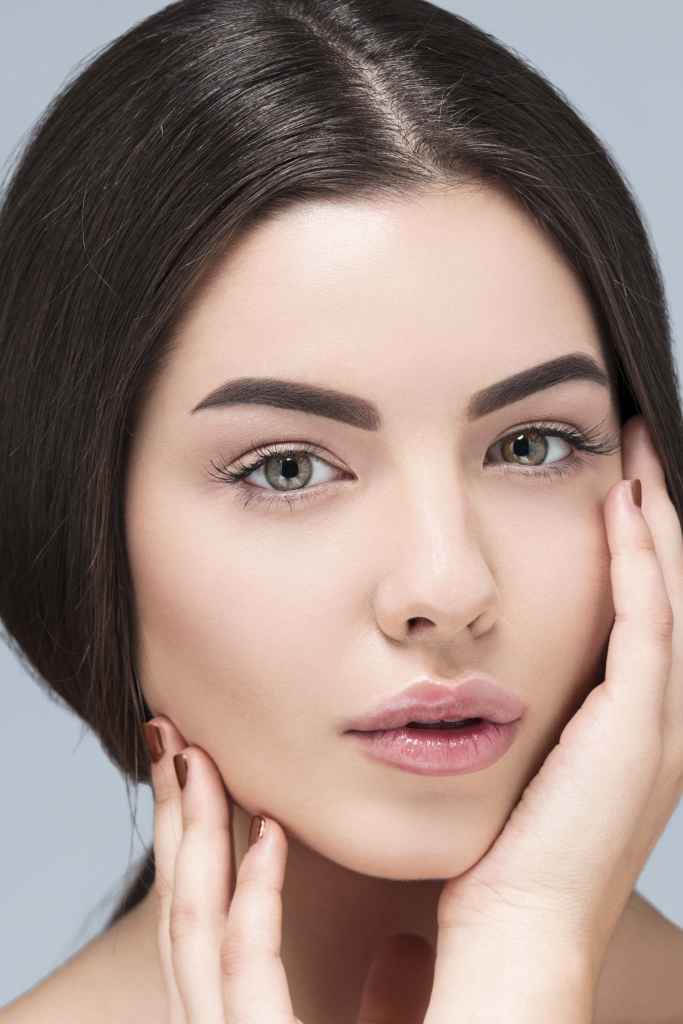 BOTOX®, DYSPORT®, XEOMIN®
Botox® and other neuromodulators (Dysport®, Xeomin®) are by far the most popular and commonly requested aesthetic enhancement treatment. Botox® injections were made popular as a treatment for facial wrinkles and expression lines. They work as a temporary nerve blocker to weaken the contraction of muscles and smooth away fine lines & wrinkles.
Neuromodulators (Botulinum Toxin)
Botox® is classified as a neuromodulator. It is made from a neurotoxin called botulinum toxin that is produced by the bacterium Clostridium botulinum. Once injected, it will prevent the release of the neurotransmitter acetylcholine from within the endings of our muscles, causing temporary weakening of the affected muscle. This might sound scary, but in the hands of a trained physician, Botox®and other neuromodulators are one of the safest and most effective treatment methods to smooth dynamic wrinkles.
How Are Wrinkles Caused?
Wrinkles are a combined effect of aging and external factors such as sun damage and smoking. Over time the loss of collagen and elastin, as well as downward shifts of fat pads can lead to an aging appearance. Repeated contractions of muscles of expression in aging skin can lead to linesthatremain at rest. Similar to folding a sheet over and over,it leaves behind creases that aren't able to resolve.
How Does Botox® Work?
Botox® is an injectable neuromodulatorthat works by causing temporary paralysis to the muscles in the face and neck. By temporarily stopping the contractions that cause these expression lines, the skin is allowed time to flatten out.
What Does Botox® Treat?
Forehead wrinkles
Crow's feet &"11" lines between the eyes known as the glabella
Neck lines, or "tech neck"
Perioral lines and chin dimples
Jaw contouring and facial slimming
Jowls by turning up corners of the mouth
"Gummy" Smile
Is Botox® Painful?
Botox®injections are administered with a small needle, causing minimal discomfort. Rarely, some patients can develop a self-resolving headache on the day of treatment.
Side Effects & Downtime
Side effects are minimal in the hands of an experienced injector. Self-limited bruising can occur, and headaches in certain individuals. Very rarely, the toxin can affect other unintended muscles causing temporary eyelid or mouth drooping. It is very important to choose an experienced board-certified dermatologist or plastic surgeon when considering aesthetic treatments.
What Kind of Results Should be Expected?
Often, results can be seen within a few days and peek at 2 weeks with Botox®. Some of the newer neurotoxins, such as Jeuveau, can be fully effective in 24 hours. Depending upon the level of correction and your dosage, Botox® and other neurotoxins should be repeated every 3 months to maintain results. Over time, after repeated sessions, patients may be able to space out their injections to every 4-6 months and still achieve good results.
For more information on Botox® or other neuromodulators, contact Nova Dermatology today.
Botox® Before and After Photos